Case Study
Esch.lu

Agency

Client

Product Online
The challenge
To create a beautiful and user friendly online presence for the city of Esch-sur-Alzette and make the site easier to use for visitors and local residents.
The project
Luxembourg's second biggest city, Esch-sur-Alzette, needed to replace its 10 year old website. Together with the public relations and IT teams we worked on an entire redesign for the site and preparing a new technical structure for future releases of other websites from the municipality of Esch.
Scope of work
UX design

Easy to navigate for every target group.

Web Design

A new design based on the current visual identity

Development

A WordPress multisite used for all future projects.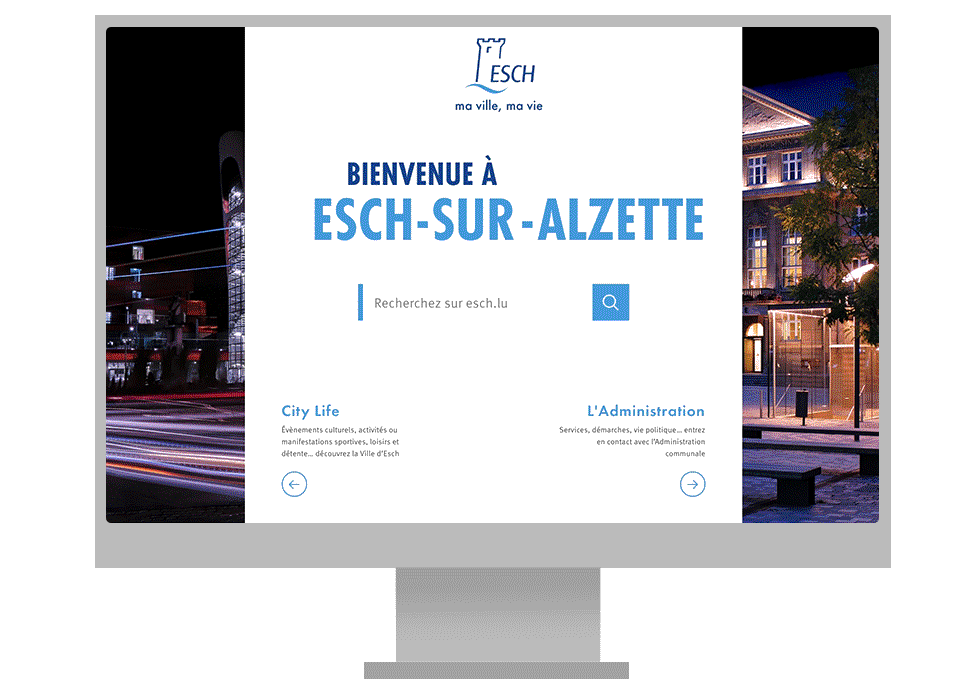 Everything important at a glance
Entering the esch.lu website the user has four different main choices, so we can ensure to fulfill everyone's specific needs. He can use the very prominent search, decide to look further into the City Life and Administration sites, or scroll down and discover what Esch-sur-Alzette has to offer.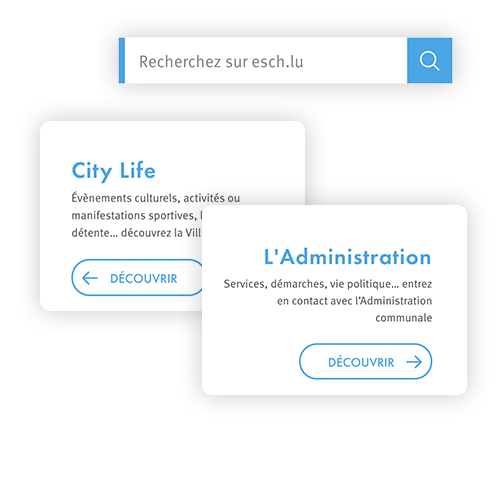 City Life and Administration
A local resident, who is looking for contact numbers or very specific documents,has different needs than a person who wants to know what he could do in Esch-sur-Alzette while on a visit. Two sites with different content and looks, linked by a common landing page and a sidebar that gives the user the possibility to get back to the main homepage's information in the form of panels.
Visit the City Life site or Administration site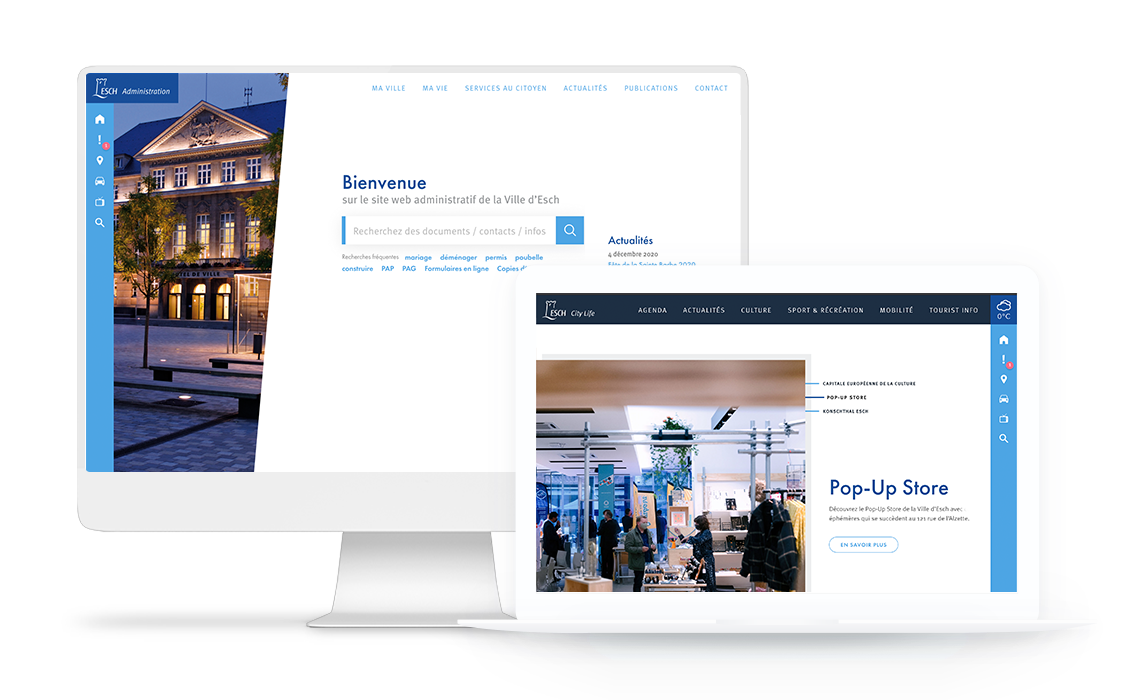 Locations
Every location in Esch-sur-Alzette, such as the "Théatre d'Esch", got its dedicated page with a description, the next events as well as a box regrouping opening hours, more information, a quick link to google maps as well as related downloads and links.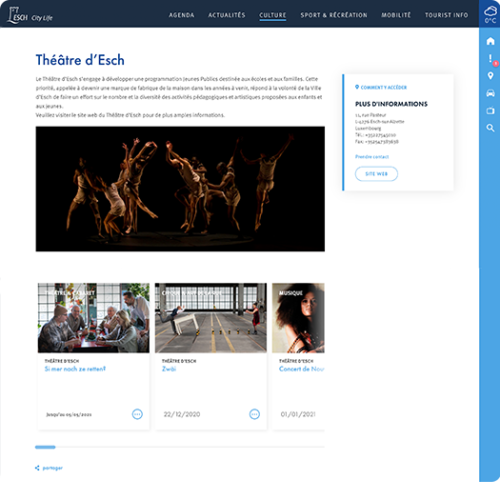 Agenda
The number of events happening in Esch-sur-Alzette is enormous. Because of this, we spent a lot of time working on the agenda, making it easy for visitors to find specific happenings or simply browse through the upcoming events, genres and days and discover something new.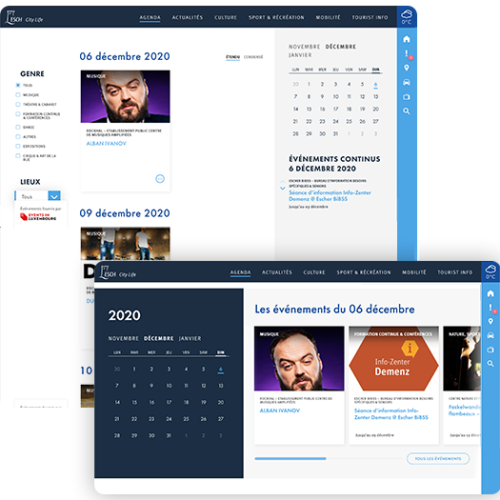 Annuaire
Local residents often need to get in contact with a specific person or service. A contact book lets them easily find the contacts they are looking for and write them an e-mail or quickly call them.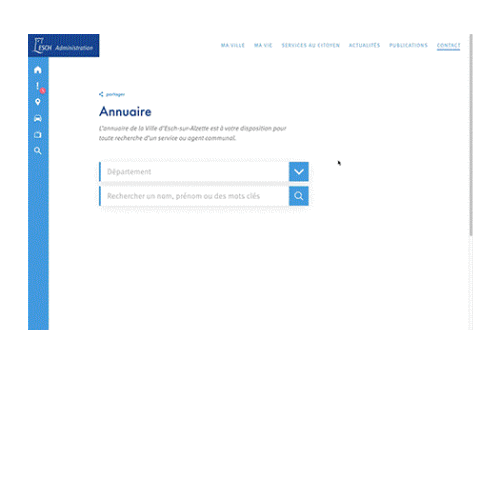 PAP & PAG
Various page templates, such as the PAG/PAP page give the different services a possibility to present their content in an easy way, guaranteeing that everything fits the design as well as the visual identity.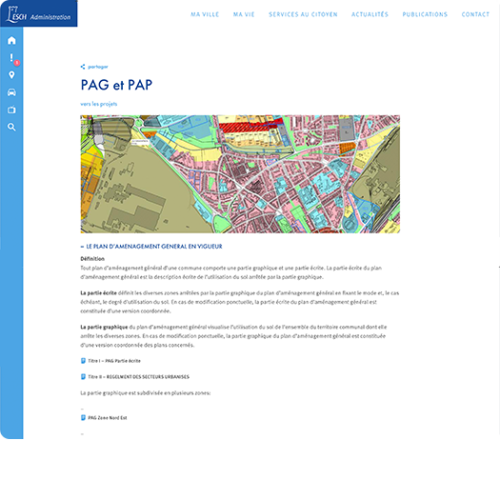 Mobile
When visiting a city, or quickly checking information as a resident, users do this mostly with tablets or phones. We did everything necessary so this experience is as good as possible.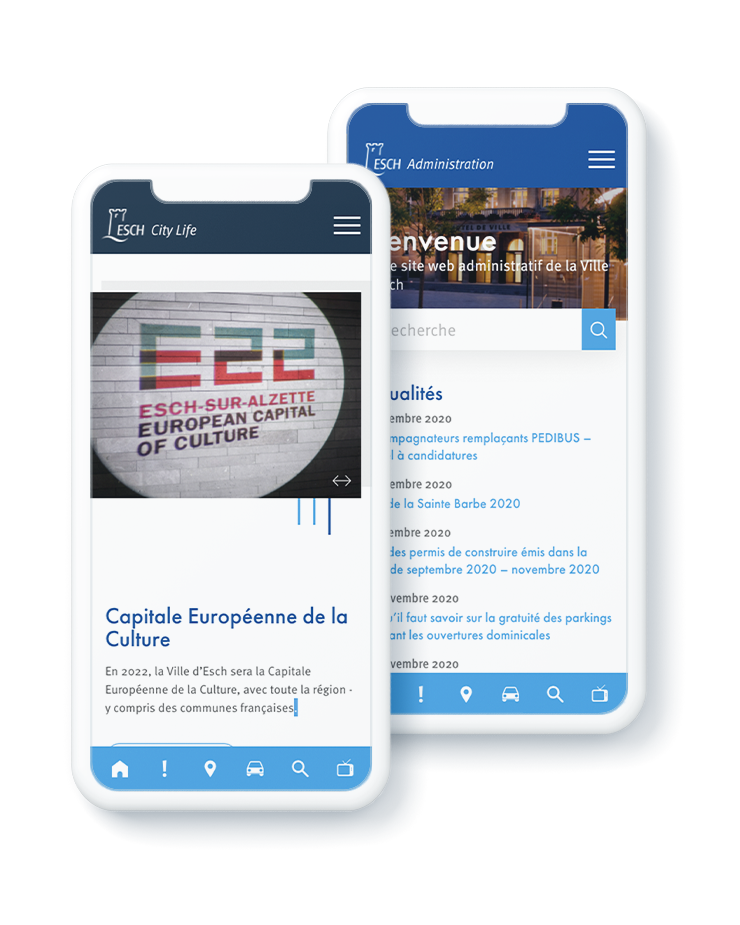 Back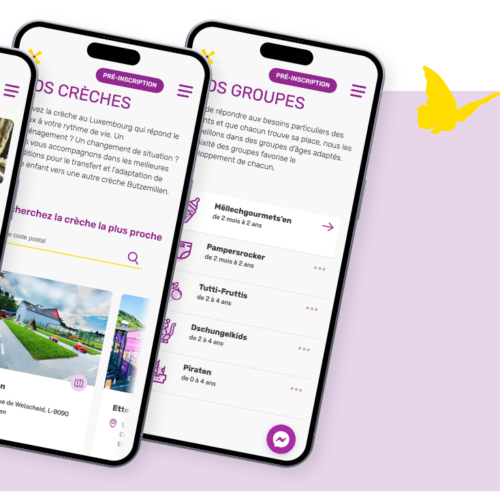 Next Project
Butzemillen