Case Study
Walferdange website

Agency

Client

Product Online
The Challenge
Construction of a digital platform of one of the largest communes in Luxembourg with integration of digital tools for the inhabitants of the commune.
The Project
Complex agenda, quick links and structured presentation provide all information in detail and live on all devices.
The new website thus optimises and supports the administrative work and promotes cooperation with the residents of the municipality.
Scope of work
Digital solutions

School registrations can be made via an online form.
The agenda is jointly managed by the event organisers who can configure the information themselves.
The municipality's infrastructures can be booked on the site.

Webdesign

A new digital corporate identity was conceived, based on the logo of the municipality.

UX Design

All relevant information are available at one glance on the homepage.

Development

Based on WordPress, the handling of the backend is intuitive and the site is very flexible without losing security and reliability.
Everything important at a glance
On the information platform, all relevant information are available at a glance, which is useful for residents and efficient for municipal staff.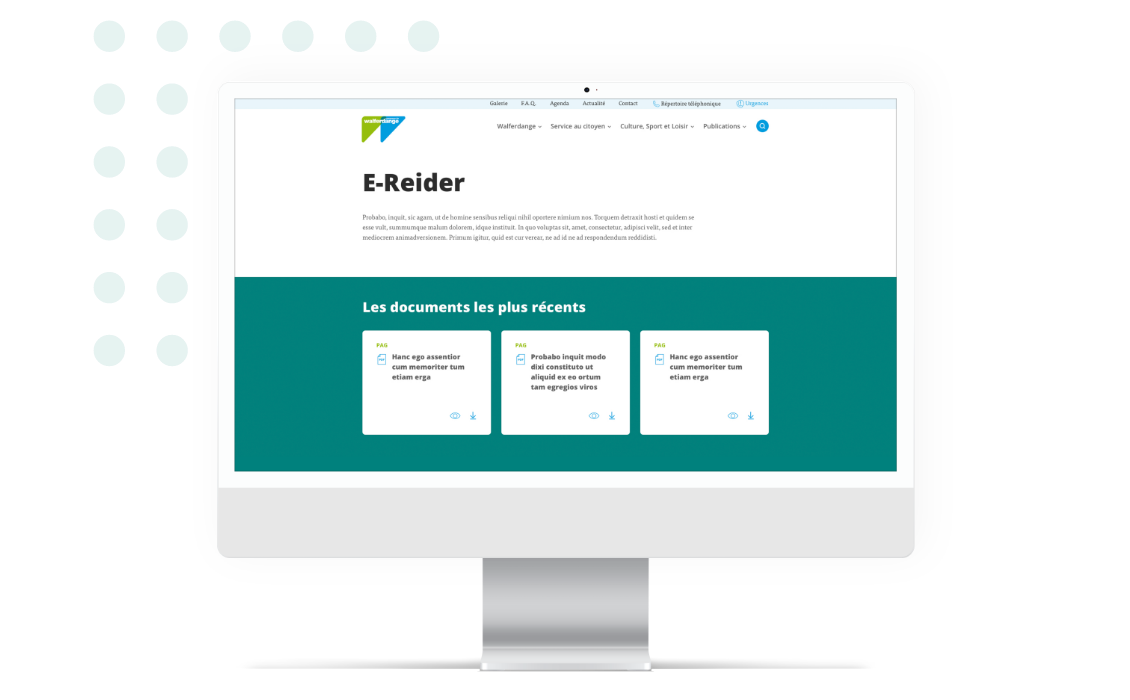 Custom icons and illustrations
The charm and sense of familiarity of the municipality is enhanced by clean signs and illustrations.
International and easy to understand, these signs contribute to the clarity of the site.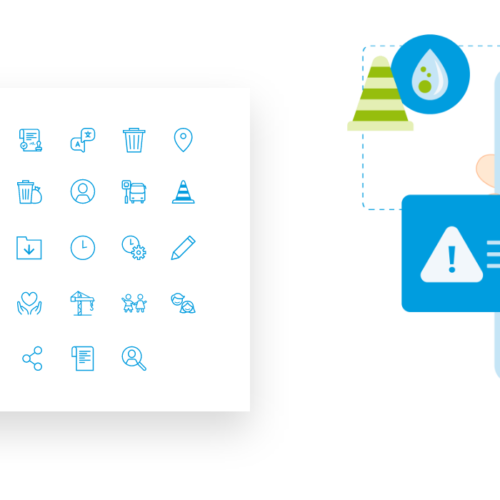 The new agenda: a central tool for the community
Clear presentation of a multitude of different information through an interactive calendar operated by the municipality.
On the one hand, event organisers can add and manage information and on the other hand, residents can export events to their personal calendar.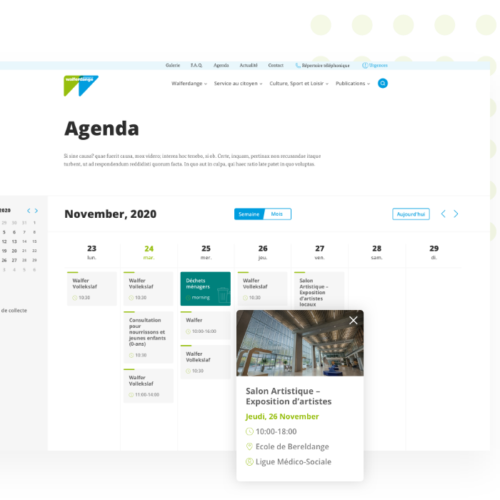 FAQs and How to's
Efficient and comprehensive, the platform provides detailed information on the municipality, with additional facts and figures and an FAQ section.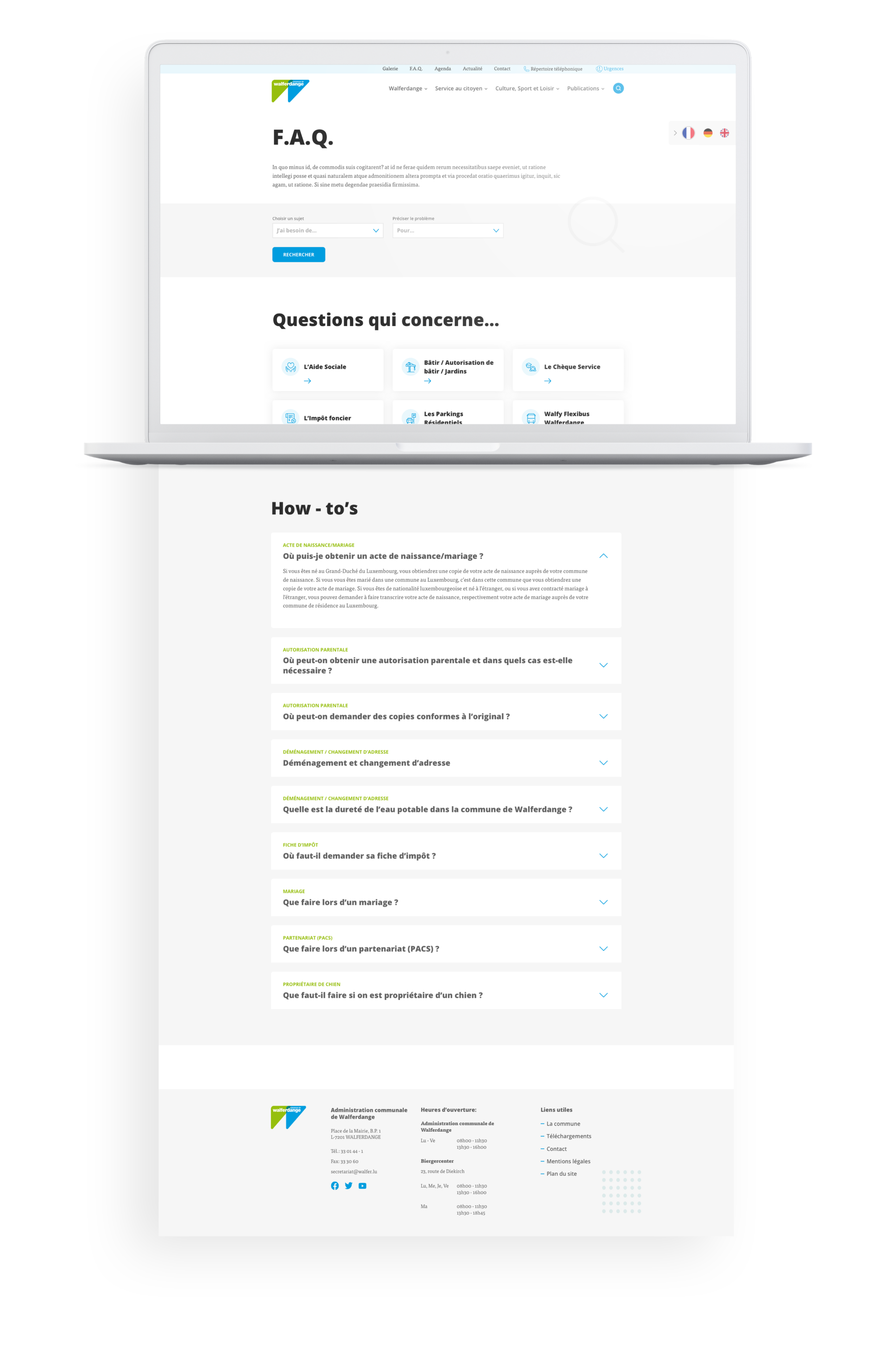 Back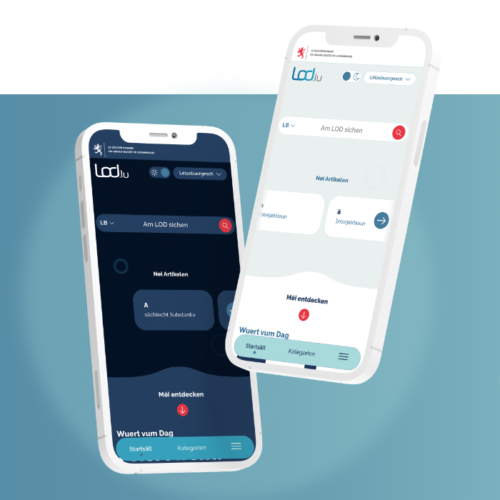 Next Project
Lëtzebuerger Online Dictionnaire