Case Study
Creative Cluster

Agency

Client

Product Online
The challenge
In 2018 we had the amazing opportunity to work in collaboration with 101 Studios on the Creative Industries Cluster website. An interactive platform to keep creatives from Luxembourg informed, help them to find jobs, initiate collaborations and bring like-minded people together.
The product
The website is jam-packed with small features, such as filters, search engines and animations, that make the user-experience as pleasant and useful as possible.
Scope of work
UX design

Find what you're looking for

Web Design

Outstanding visuals for the creative sector

Development

A Drupal-based community website
Home
Short intro in form of a slider with three slides, with large focus on the search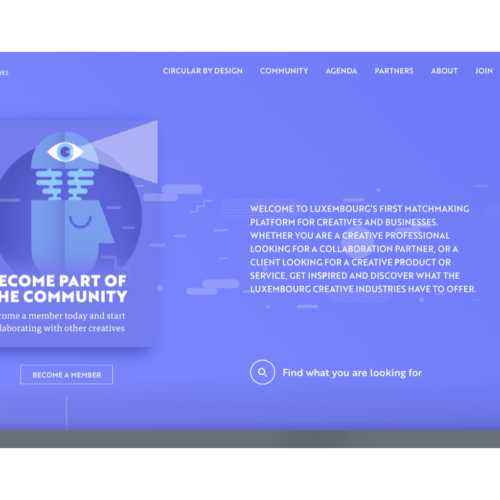 Community
The community section to highlight what's new in the creative industry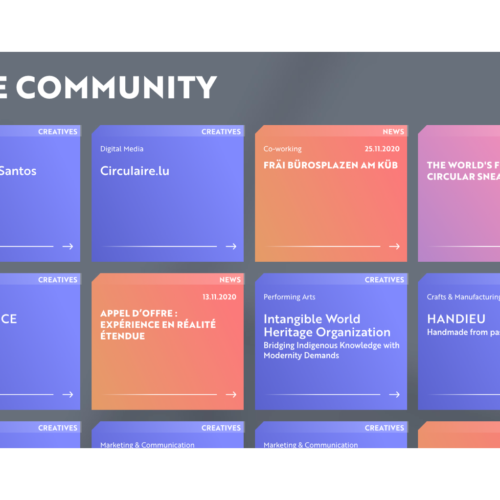 Agenda
A calendar to show which events are happening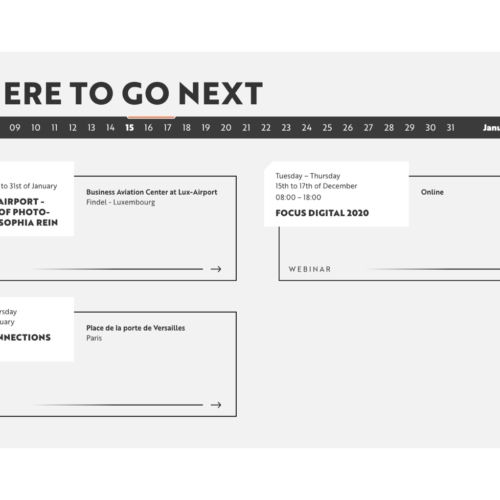 Find a creative
A map which shows every member on a map, to find those who are nearby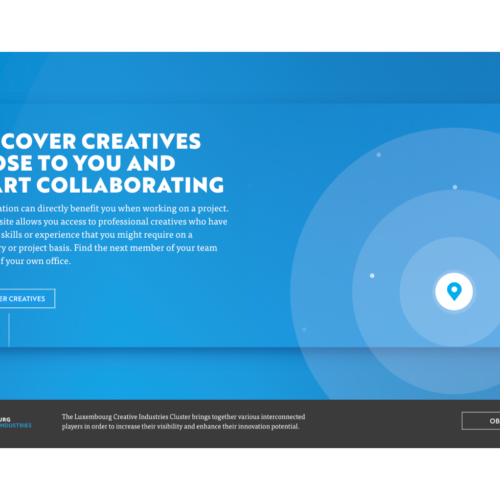 The Community
This page is basically the heart of the website. It shows everything that's important: From new members over job openings to collaborations. The filter allows the user to easily decide what to display, as there's a lot of content to scroll through.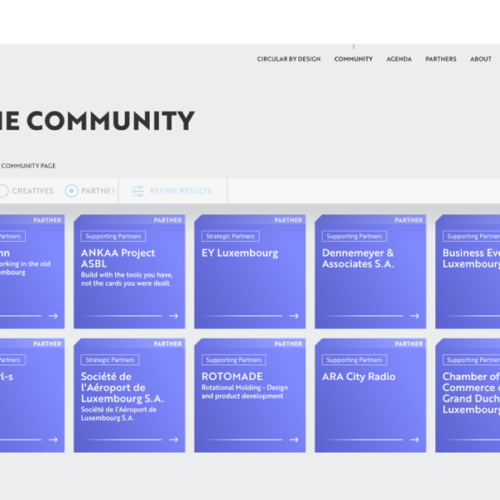 Agenda
You'll find, on the agenda, every important event related to the creative space. On a small but useful timeline, the user can immediately see what upcoming events will happen in the next days and weeks.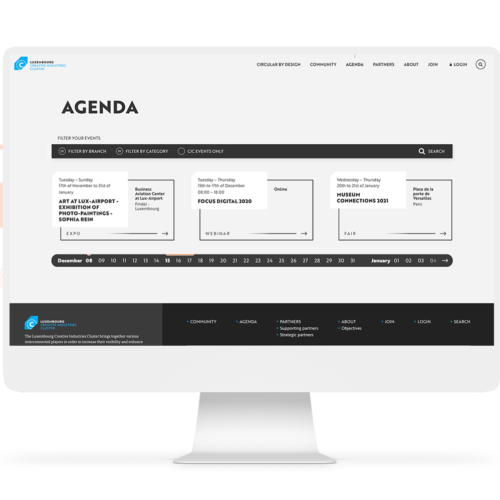 Mobile optimised
We put a lot of work into really planning on how users would navigate on the site using a phone. Therefore we designed many elements specifically for small devices, such as the placement of the navigation and search buttons.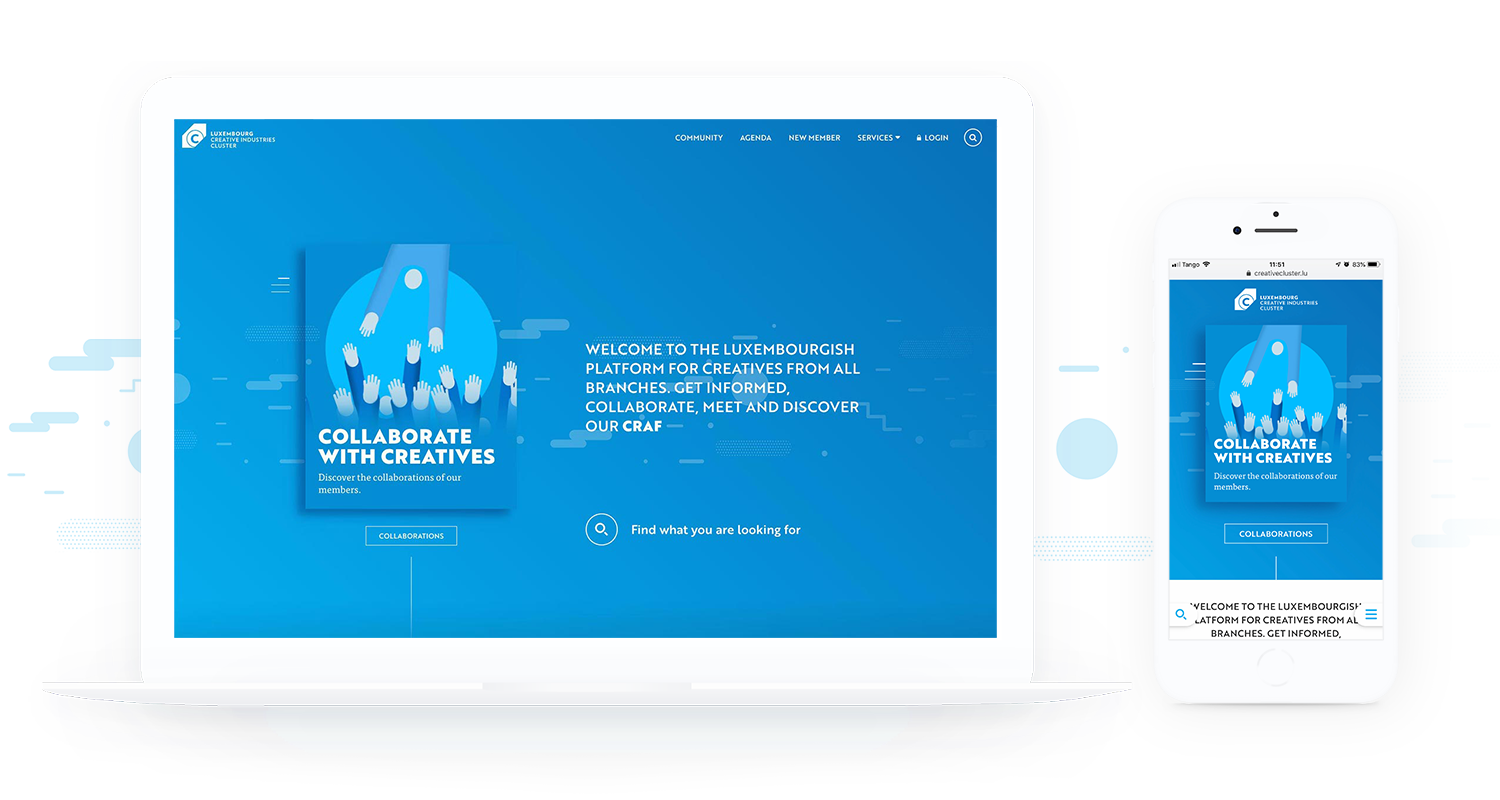 New content
Adding new content to the page is an important part for the members. Every member can add articles, job openings, collaboration requests and projects.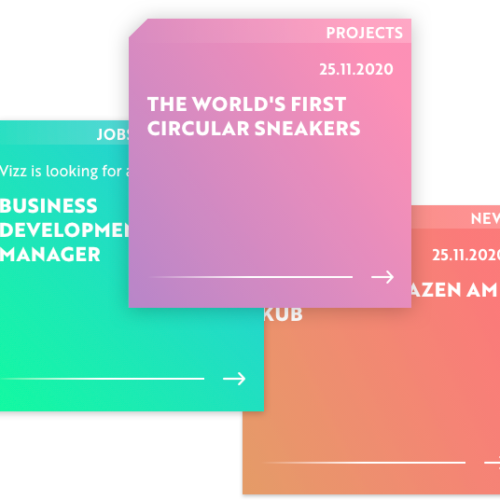 Back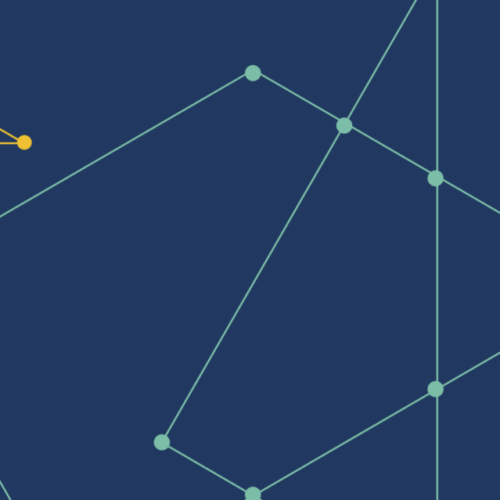 Next Project
FEDIL écho