Case Study
ALA

Agency

Client

Product Online
The challenge
Alzheimer's disease and dementia are very delicate topics. Seeing your loved ones slowly fade away is never easy to accept. Our goal was to transform ALA's website, packed with information about Alzheimer's disease and the services and structures the association provides, into a welcoming and first contact with the association alleviating the fear of patients and relatives.
The website
A bright and colorful design, a lot of beautiful pictures and a well thought-out navigation welcome visitors and guide them through the content.
To keep the website flexible for future content updates we used a modular system that easily allows the client to build his own pages tailor-made to the content they want to present.
Scope of work
UX Design

Organising basic information about dementia and presenting services and structures.

Web Design

Create an accessible website based on the new visual identity.

Development

Give the client the possibility to manage his own website without our intervention.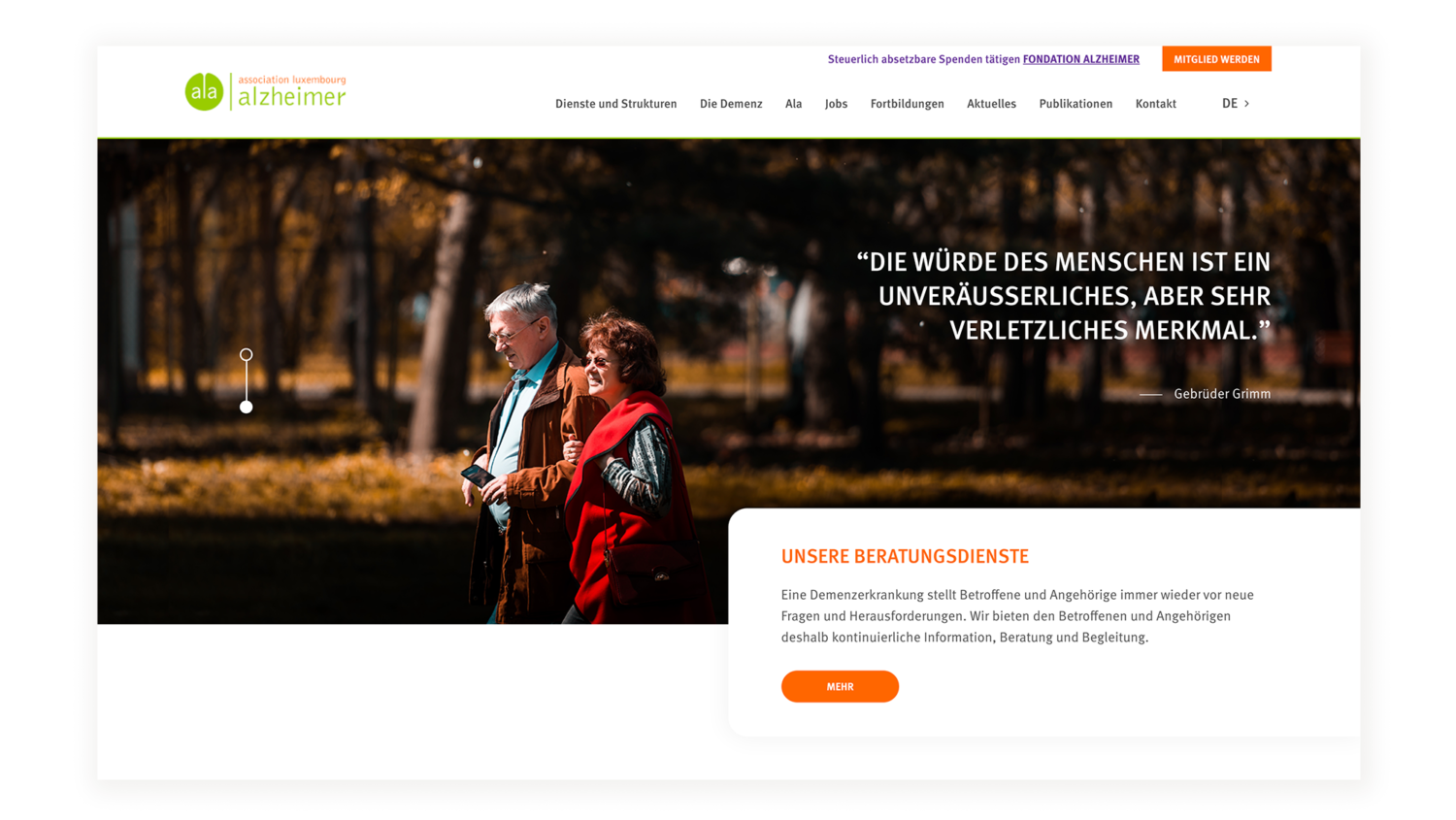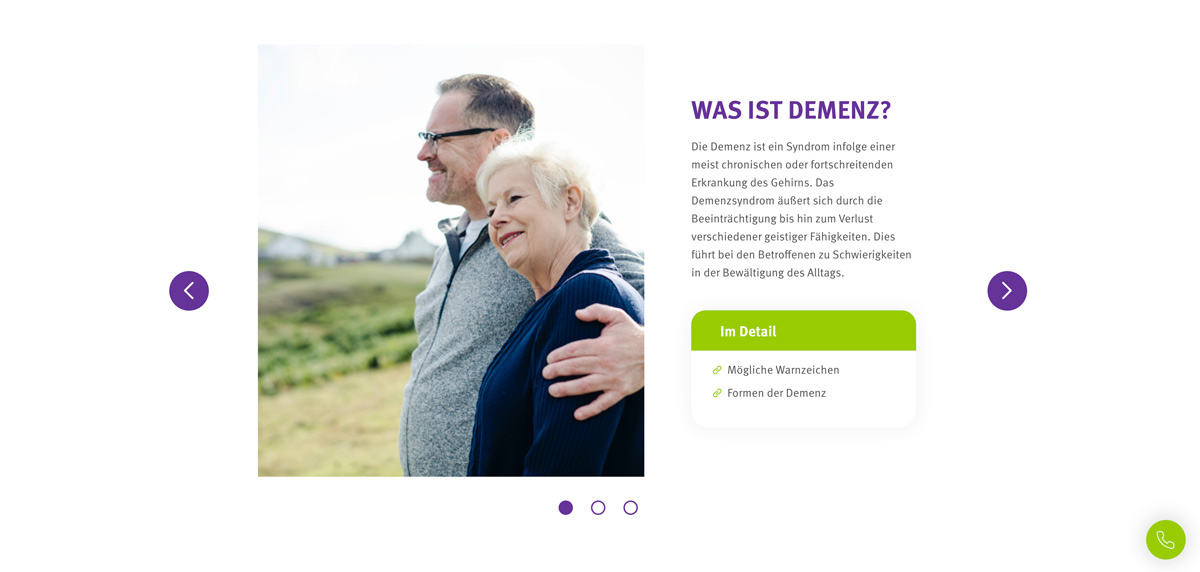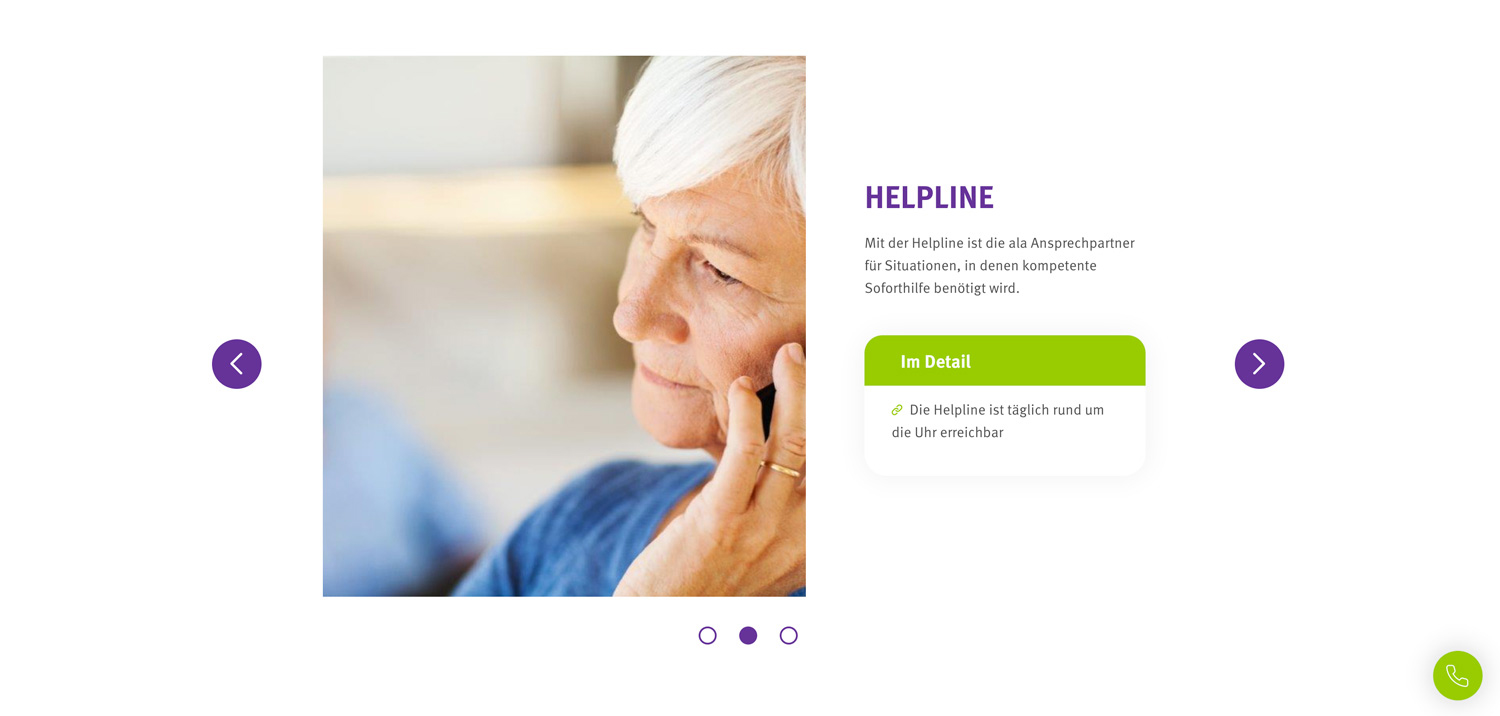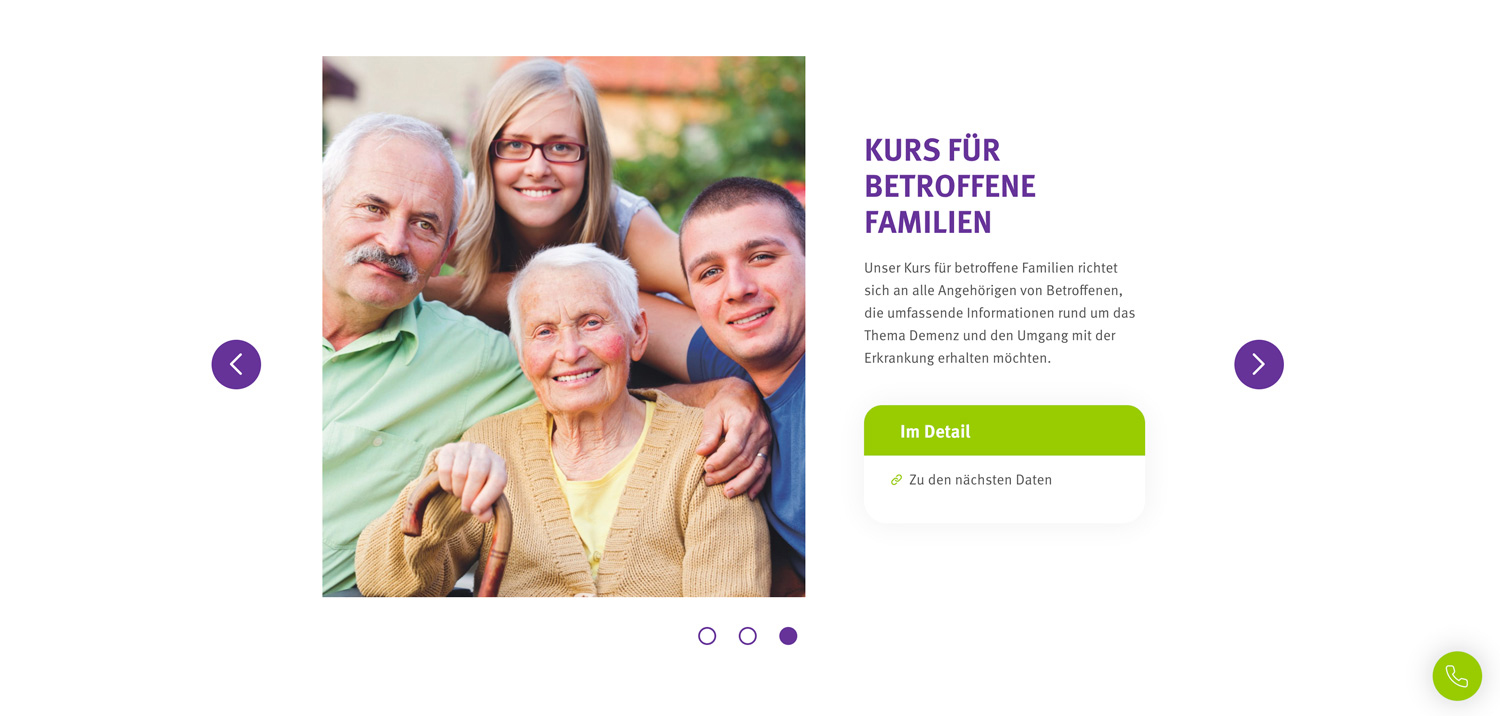 Back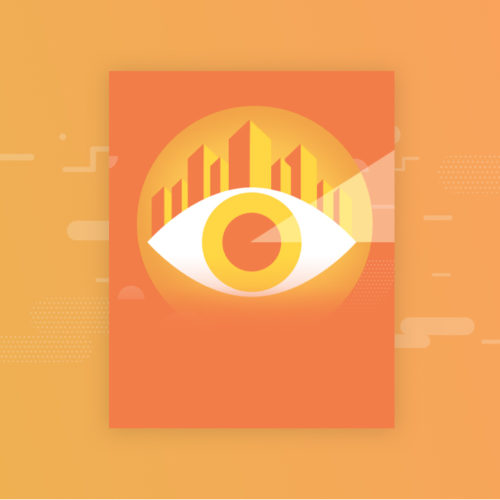 Next Project
Creative Cluster